Digital Package

£12.99
Cost-effective company formation.
Ideal if you are looking to make your new company dormant or reserve a company name for future use.
Your company application will be sent to Companies House electronically and will usually be approved within 3 to 6 working hours. Upon approval we will send your digital company registration documents to you by email which will include your Certificate of Incorporation, Memorandum and Articles of Association and a Share Certificate for each shareholder.
What's included:
Ready to Trade Limited by Shares Company

Your new Company Limited by Shares will be fully approved by Companies House and ready to trade today.

3 to 6 Hour Online Formation

Most of our companies are formed within 3 to 6 working hours. In some cases it may take longer, subject to Companies House workload.

No Paperwork, Signatures or Documents Required

Our company formation process is 100% online, without the need for any paperwork, signatures or documents.

Companies House Filing Fee of £10.00 Included

Companies House fee of £10.00 for the incorporation of your company is included in the price.

Digital (PDF) Company Documents

A digital (PDF) version of the following documents will be emailed to you as soon as your company is approved:

Certificate of Incorporation
Memorandum & Articles of Association
Digital Share Certificate(s)
FREE services included:
Business Bank Account (optional)

Open a Barclays or Lloyds Business Bank Account with this package and get up to 18 months' of free business banking. We will prepare and forward your application directly to the bank, as part of your order.

.com or .co.uk Domain Name

A free .com or .co.uk website domain name for 1 year, to help establish the online presence of your new business.

Amazon Business Discount Offer

Get 25% off your first £200 spend with Amazon Business, and benefit from exclusive business features such as pay by invoice, and free one-day delivery on qualifying orders, to reduce your costs.

Online Admin Portal to Manage your Companies

You can easily make changes to your companies using our free Online Admin Portal, saving money on expensive accountants' fees in the process.

Support for the Lifetime of your Company

At Rapid Formations, we are available to answer any questions by telephone, email or live webchat, before, during and after the company incorporation process.
Please note:
This package provides a company with Ordinary shares. If you wish to form a company with more than one class of share, please call our customer service team at 020 7871 9990, and we will be happy to assist you.
The Lloyds Business Bank Account is only available to companies with UK resident directors and shareholders. Companies with overseas or nominee directors and shareholders are not eligible for this offer. This offer is not available to companies Limited by Guarantee.
Address services with 50% Discount
Add an address service to your package
Additional items
You can add these items during the order process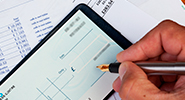 Business
Bank Account
Free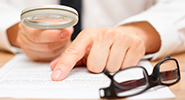 Pre-Submission Review
£4.99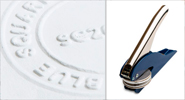 Company
Seal
£19.99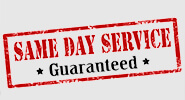 Guaranteed Same-Day Service
£22.99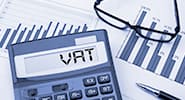 VAT
Registration
£29.99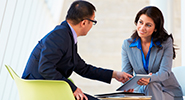 Consultation with an Accountant
Free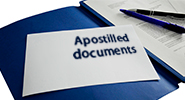 Apostilled
Documents
£89.99
Business bank account
You can select a business bank account during the order process
Frequently asked questions
Am I reserving a company name or setting up a limited company?
You are doing both. When you set up a limited company, your company name is reserved for whenever you want to start trading, whether that is immediately or at some point in the near or distant future. Remember: If you do not plan to start trading now or in the near future, you will have to contact HMRC to state that your company is dormant.
When can I start trading through my new company?
You can begin trading when your application is approved by Companies House. This usually takes no more than 3 to 6 working hours, depending on Companies House current workload. Should you require to register a company urgently, we offer a Guaranteed Same Day Service which can be added to your order. If you choose to start trading immediately, you must register your company with HMRC for Corporation Tax within 3 months.
Do I get paper incorporation documents with this package?
No,you get PDF digital documents only, but these can be downloaded and printed off at any time. Alternatively, you can choose the Print Package, or you can order paper documents from your customer area on our website at any time after incorporation.
Does this package include any company address services?
It does not include any company address services, but some of our other packages do - click on the blue 'View all Packages' button above to view our full range of packages for companies limited by shares. You can also add a London or Glasgow Registered Office, Business Address and Service Address to your package before checking out.
Can I use this package to register a non-profit company limited by guarantee?
No, you can only use it to register a company limited by shares, even if you simply want to reserve a company name. If you plan to set up a non-profit organisation, you should select our Limited by Guarantee Package - this will enable you to reserve a company name and register a ready-to-trade company limited by guarantee. If you do not wish to start trading immediately upon incorporation, you will simply require contacting HMRC through your local corporation tax office to state that your new company is currently dormant.
Are there any additional costs?
No. Your company formation will cost £12.99. You will only pay more if you choose to purchase additional products or services.

( 7,369 reviews)
Rated

4.9

out of 5 by our customers
With a free business
bank account
From £12.99