All Inclusive Package

£49.99

+VAT
Everything you need to get started in business.
The All Inclusive package provides everything you need to start a new company, including online registration in 3 to 6 working hours, digital and printed incorporation documents, VAT and PAYE registration with HMRC and a Confirmation Statement service at the end of your first year.
It also takes care of your HMRC registrations for VAT and PAYE, and for additional peace of mind, we will prepare and file your Confirmation Statement, a legal requirement for all registered companies.
Incorporation documents are delivered free of charge within the UK. Royal Mail postage rates +15% will be added for overseas delivery.
What's included:
Ready to Trade Limited by Shares Company

Your new Company Limited by Shares will be fully approved by Companies House and ready to trade today.

3 to 6 Hour Online Formation

Most of our companies are formed within 3 to 6 working hours. In some cases it may take longer, subject to Companies House workload.

No Paperwork, Signatures or Documents Required

Our company formation process is 100% online, without the need for any paperwork, signatures or documents.

Companies House Filing Fee of £12.00 Included

Companies House fee of £12.00 for the incorporation of your company is included in the price.

Digital (PDF) Company Documents

A digital (PDF) version of the following company registration documents will be emailed to you as soon as your application is approved:

Certificate of Incorporation
Memorandum & Articles of Association
Share Certificate(s)
Company Register with First Entries
Minutes of First Board Meeting
Legal Contracts and Notices Pack

Printed Company Documents

High quality printed copies of the following documents will be sent to you by post within 3-5 working days of your company being registered:

Certificate of Incorporation
Memorandum & Articles of Association
Printed Share Certificate(s)
Minutes of First Board Meeting

VAT Registration

If you need or want to have your business registered for VAT, we will take care of the formalities and process the application on your behalf.

PAYE Registration

If you have employees or directors who will be taking a salary from your business, our highly trained staff will register your company for PAYE with HMRC.

Confirmation Statement (prev. the Annual Return - Preparation & Filing)

Our staff will prepare and submit your first Confirmation Statement to Companies House, ensuring this will be done on time and with total accuracy.
FREE services included:
Business Bank Account (optional)

We provide a choice of up to 7 business bank accounts, including Barclays, Lloyds, Mettle, TSB, Cashplus, Revolut and CountingUp. All accounts have easy online application processes.

.com or .co.uk Domain Name

A free .com or .co.uk website domain name for 1 year, to help establish the online presence of your new business.

Online Admin Portal to Manage your Companies

You can easily make changes to your companies using our free Online Admin Portal, saving money on expensive accountants' fees in the process.

Support for the Lifetime of your Company

We are available to answer any questions by telephone, email or live webchat, before, during and after the company incorporation process.
Please note:
This package provides a company with Ordinary shares. If you wish to form a company with more than one class of share, please call our customer service team at 020 7871 9990, and we will be happy to assist you.
The Business Bank Account is only available to companies with UK resident directors and shareholders. Companies with overseas or nominee directors and shareholders are not eligible for this offer.
Address services with 60% Discount
Add an address service to your package
Additional items
You can add these items during the order process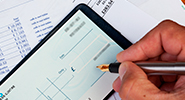 Business
Bank Account
Free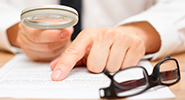 Pre-Submission Review
£4.99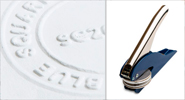 Company
Seal
£19.99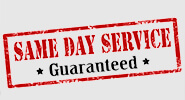 Guaranteed Same-Day Service
£22.99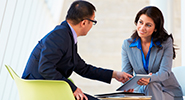 Consultation with an Accountant
Free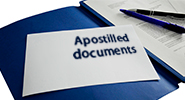 Apostilled
Documents
£89.99
Business bank and merchant accounts
You can select a bank and/or merchant account during the order process
Including 12 months
of FREE business banking.
Online application.
Account open in 5 minutes.
Online application.
Account open in 5 minutes.
Including 18 months
of FREE business banking.
Frequently asked questions
What are the benefits of this package?
There are many. You can set up a limited company online within approximately 3 to 6 working hours, you will receive a full set of incorporation documents in both digital and printed format, we will register your limited company with HMRC for VAT and PAYE and we will prepare and file a Confirmation Statement at the end of your first year.
Whilst all of these perks are available to purchase separately, you will save £120 by choosing this package.
Are address services included as part of this package?
There are no address services included, but you will have the opportunity to add them to your order when you reach the checkout page. You have the choice of a Registered Office Address, Service Address and Business Address in London or Glasgow.
Alternatively, you can buy any of these professional address services after incorporation to protect the privacy of your home and boost your corporate profile.
When will my company be ready to trade?
Your new limited by shares company will be ready to trade from the moment your application is approved by Companies House. The standard processing time is within 3 to 6 hours of submission; however, sometimes Companies House takes a little longer.
Should you wish to start trading straight away, you must remember to set up your company for Corporation Tax. This must be done with HMRC online within 3 months of commencing trading.
How many people are required to register a limited company?
Just one. You can incorporate, own and manage your limited company as a sole director and shareholder, or you can set up and run it with lots of other people. It's entirely up to you. Simply enter the name(s) of each director and shareholder on the online application form.
Do I need a Business Bank Account for my company?
Legally, no. But for practical reasons you should open and operate a business account for any new business as soon as it begins trading. This will enable you to correctly record and monitor your company finances, and it will be far easier to work out your business income and expenditure when you're completing annual accounts and tax returns.
We offer up to 7 business bank accounts with every company formation package. All have easy online account opening applications, including Barclays, TSB, Mettle and Lloyds.
Are there any additional costs?
No. Your company formation will cost £49.99 + VAT if you choose this package without adding any optional extras.

( 7,654 reviews)
Rated

4.9

out of 5 by our customers
With a free business
bank account
From £12.99