Non-Residents Package £199.99
Ideal for overseas clients. With prestige London address services and international mail forwarding.
View Non-Residents Package
Online Company Formation in 3 hours
Step 1: Is your company name available?
Limited Company Packages (Limited by shares)
Ideal for reserving your company name for future use.
Delivering a full set of company documents by email.
£42.99
SAVE £23.00
Perfect to get your bank account and your business trading quickly.
£72.99
SAVE £45.00
All Inclusive Package
£69.99
Everything you need to get started in business including VAT and PAYE registration.
£189.99
SAVE £120.00
Limited by Shares Packages
Ideal for reserving your company name for future use.
Providing a full set of digital company documents.
Perfect to get your bank account and your business trading quickly.
All Inclusive
Package
£69.99
Everything you need to get started in business including VAT and PAYE registration.
Other Company Formation Packages
Help & Advice
Our step-by-step guide to setting up a company
It could not be easier to register a new company online with Rapid Formations. Simply enter your company name into our name check tool, select a package, add any address services you may require, check out and take 5 minutes to complete your details. Within 3 working hours your new company should be approved by Companies House and your documents will be sent to you by email.
Rapid Formations is one of the UK's leading company registration agents, providing clients with online company incorporation and address services for registered office, business address and services address. We are a Companies House e-filing partner and so we are able to deliver company documents electronically, allowing you to set up your new company online, without the need for paper forms to sign and post.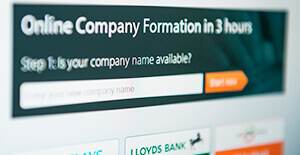 Is your company name available?
Start by using our company name search tool (see above) to check if your desired name is available or in current use.
If it is available, we will tell you immediately. If it is already taken, we will ask you to try again.
Select a package
Select a company formation package that suits your requirements. We offer 4 standard limited company formation packages. See our package comparison table for full details.
The standard packages are for companies Limited by Shares. We also offer LLP and Limited by Guarantee company formation packages.
Address services
You may wish to protect your home address from going on public record by using one of our registered offices and/or directors service addresses. The registered office is also displayed on your company stationery and website, so it's worth considering what address you use for this purpose.
Many clients also choose to buy a business address in order to provide their new company with an excellent corporate identity.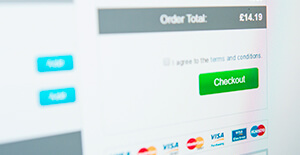 Checkout
Check out and make a secure payment by credit/debit card. After payment is made you will receive by email: a payment confirmation, a receipted invoice and login details to our online admin portal.
Enter your company details
Complete our online application form, where you will provide the details of your registered office and the company director(s) and shareholder(s). This should take no longer than 5 minutes.
To find out what details you require, please see our company formation checklist.
Types of companies we form
Limited by Shares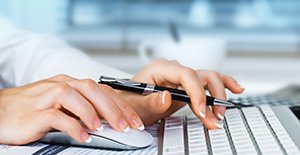 By far the most popular type of incorporation in the UK is a private company limited by shares, commonly known as a limited company. Its purpose is to make a profit and distribute it to the shareholders. The main advantage of this type of corporate structure is to protect the personal assets of the owners (shareholders) as their liability is limited to the value of the shares issued.
Limited Liability Partnerships (LLPs)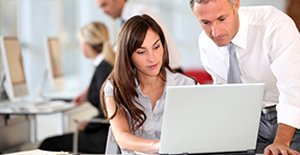 Limited Liability Partnerships (LLPs) are increasing in popularity and are ideal for professionals and consultants who wish to retain the flexibility of a traditional partnership, but require the benefits of a limited liability company. Rapid Formations can quickly and easily set up your LLP online - with full Companies House approval in 3 hours.
Limited by Guarantee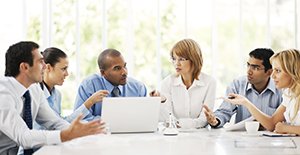 A Limited by Guarantee company is very much like a standard limited company, however, it does not have shareholders but instead has guarantors who undertake to contribute an amount of money should the business be wound up. This type of corporate entity is normally used by non-profit organisations such as clubs, associations and charities.
We're always here to help
Talk or chat to our experts and get answers to your questions
We're always here to help
Talk or chat to our experts and get answers to your questions
The Rapid Formations Scholarship Programme
At Rapid Formations, we believe in giving back. That's why we've partnered with over 24 of the UK's top universities to help foster young business talent. Every year, we award twenty scholarships to student entrepreneurs from across the country. To find out if you may be eligible for our scholarship programme, click here.

Welcome from the CEO of Rapid Formations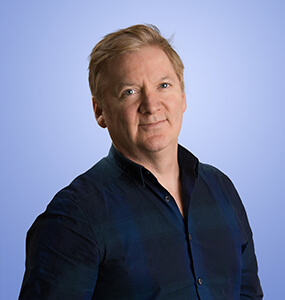 Yes, we are different...
"While most customer service teams are dominated by junior members of staff, at Rapid Formations our senior people lead from the front. We take personal responsibility for customer satisfaction and spend a good part of everyday talking to customers about their company registration. That may be one of many reasons our customers have voted us the #1 company formation agents in the UK*
Don't believe us? Please take a moment to read a few of our customer reviews or give me a call on
020 7871 9990 to discuss your company setup."
Graeme Donnelly
CEO, Rapid Formations
*Since early 2014 we have been the #1 rated company formation agents on Trustpilot, the consumer review platform, with an Excellent rating of 9.8 out of 10, based on reviews.
Form a company in England
and Wales, Scotland or N. Ireland.
Rapid Formations form companies in England and Wales, Scotland and Northern Ireland. Companies set up in England and Wales will be registered at Companies House in Cardiff, Scottish Companies at Companies House Edinburgh, and Northern Ireland Companies at Companies House Belfast.
We offer online company registration of companies limited by shares and limited by guarantee, and also limited liability partnerships. The online application process should take no more than 5 minutes to complete, with Companies House approval within 3 hours.
Registered office services in
London and Glasgow.
We offer an excellent registered office service for companies incorporating in England and Wales from our location in Covent Garden, London. We also provide a registered office service for companies registered in Scotland at our location on Bath Street in Glasgow's city centre.
Our services also extend to providing directors service addresses, business addresses and mail forwarding at very competitive rates

( reviews)
Rated 9.8 out of 10 by our customers
Ready to try Rapid Formations?