About Us
Our Story
Our Values
Our Services
Meet The Team
Join Our Team
About Us
Our Story
Our Values
Our Services
Meet The Team
Join Our Team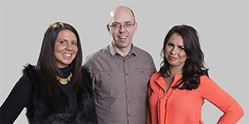 Our Mission
To remove the barriers to starting a business, by making it easy and affordable for anyone to set up a limited company in the UK.
With over 36,000 business owners per year using Rapid Formations to register their limited companies, we think we are making progress in fulfilling our vision.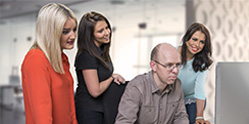 Our Services
As a Companies House approved company formation agent, we specialise in the registration of limited companies and LLPs. As a business services provider, we offer a wide range of address services, banking solutions, meeting room hire, and more…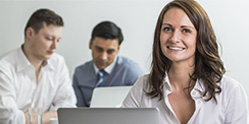 Our Customers
We know the company registration process can be a little intimidating, and so we offer our support to give you peace of mind. Our client support is what sets us apart from the competition. It's also why our customers have rated us the UK's best company formation agents on Trustpilot - the leading review website.*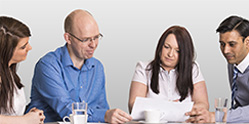 Our Team
We only recruit the best and the brightest to join our team. Over the last few years, our teams in London and Glasgow have expanded quickly and we're still growing.
Want to learn more?
Find out more about where we came from, where we are going and the people taking us there, by navigating the tabs at the top of this page.
Rapid Formations' magic numbers
9,463 Customer Reviews
published on Trustpilot to date
50,000 Companies
formed every year
30 Years
The average age of our
customer service staff
7.6 Seconds
Our average telephone response time
We're the UK's #1 rated
company formation agent on Trustpilot
2 Locations
London & Glasgow
19 Scholarships
given to business students
3-6 Hours
to register a company using Rapid Formations
Up to 25 Months
of free banking
Our Locations
London
71-75 Shelton Street
Covent Garden
London
WC2H 9JQ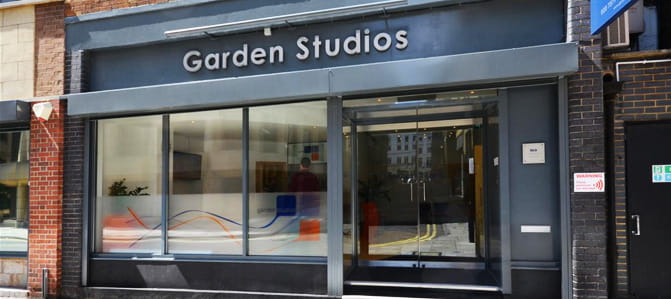 Glasgow
272 Bath Street
Glasgow
G2 4JR
* Since early 2014 we have been the #1 rated company formation agents on Trustpilot,
the consumer review platform, with an Excellent rating of 4.9 out of 5.0, based on 9,463 reviews.
Rapid Formations has expanded by leaps and bounds – and we're still growing
Every year, over 36,000 business owners place their trust in our business services. Our expanding range of products has continued to grow - meeting the evolving business demands of our clients, however, we did not rise to be the UK's top-rated company formation agent overnight...
Where it all began
Our journey began in 1999, just two months before the impending millennium meltdown and the much-hyped Y2K crash. Undaunted, we boldly opened the doors of Blue Square Offices.
Fortunately, that technological catastrophe never arrived – enabling us to roll out a wide array of virtual business services with which to assist businesses from all over the UK.
Leading the pack

Rapid Formations are now the Number 1 Rated Company Formation Agents in the UK, with a reputation for excellent customer service and the industry's most responsive and functional website.
Our business is thriving and developing at a fast pace, serving our UK and international customers from our offices in London and Glasgow.
Company formation services

Our entry into the world of company formation came about after we looked at the existing marketplace, we felt there was room for another provider who could offer a dynamic and competitively-priced product with great customer service.
We then proceeded to develop our own website, build our own team of experts, and as they say, the rest is history.
A massive thanks

At Rapid Formations, we put our customers before profit – which is why we are very proud to be the Nr 1 Ranked UK Company Formation agent on Trustpilot, the leading customer review website.
We owe a massive thank you to our customers who put us in that position, and we hope you will continue to be a big part of our story.
Simplicity & Affordability

We want to make sure your excitement in starting a new company isn't dampened by an assault of confusing legal jargon and never-ending paperwork. Instead, we make it simple, straight-forward and stress-free to register a limited company.
Complete a simple online application form and usually within 3 to 6 working hours your company should be approved by Companies House and ready to trade.
We also understand how difficult it can be to start a business on a budget. Not only are our services affordable but they can save you money in the long-term. For instance, why hire an expensive office when you can use our mail-forwarding service at our prestigious London and Glasgow locations?
Partnering with the best

As part of our ongoing dedication to supporting new business, we have developed partnerships with a range of respected organisations who can assist in establishing and growing your new company.
With the help of these partnerships, we can provide your company with the best possible chances of success by helping you to open a business bank account or acquire an accountant, etc.
These are our current partners:
Sharing the knowledge
At Rapid Formations, we realise that some of the terminology and regulations surrounding company formation can be confusing. We'd like to do our part by helping break down those barriers, which is exactly why our Customer Service Team is available 24/7.
Nobody knows more about limited company procedures than our expert team. Also, our FAQ section and our regularly-updated blog cover every topic under the sun.
Great customer service
We pride ourselves on offering unbeatable customer service across multiple channels with a highly knowledgeable UK-based team, available on email, telephone and live chat.
We are rated the Number 1 Company Formation Agent in the UK by the independent customer review platform Trustpilot. We are proud of our position as a customer service leader in this highly competitive field. Read our customer reviews here.
Company Formation

Rapid Formations is an authorised Companies House e-filing partner, registering new limited companies online for clients in the UK and overseas. We incorporate companies limited by shares, companies limited by guarantee and Limited Liability Partnerships.
We will normally have your company formed within 3 to 6 working hours without the need for any signatures or paperwork. Our online company manager facility then allows for simple maintenance of your records and the provision of further support throughout the life of your company.
Address Services

Our range of prestigious London & Glasgow address services allows new companies to present a professional image without excessive costs. The services we provide are:
Registered Office Address: Providing a desirable official address for your limited company or LLP.
Service Address: Use our London or Glasgow address as your Service Address and protect your residential address.
Business Address Services: Offering an excellent corporate identity in Covent Garden, London or Glasgow's City Centre.
Company Documents

We also offer a selection of company document services for both new and existing companies. If you are based outside the UK, we provide an Apostilled Documents Service - certifying them for official usage in any country which is party to the 1961 Hague Convention.
Additionally, we can provide your existing company with a Certificate of Good Standing. This is often required when opening a business bank account or forming an overseas arm of an existing UK-based limited company.
Company Secretarial
Our Company Secretarial Team offer a full range of services ensuring our customers have the ability to remain compliant and make changes to their companies with professional and expert assistance.
Our latest CoSec offering is the Full Company Secretary Service, which provides an appointed company secretary, register maintenance, changes to your company, confirmation statement filing and a designated account manager.
Join Our Team
We're always on the look out for great people. If you think you've got what it takes, let us know.
View our careers page
What our people have to say
At Rapid Formations, we are always looking for great new people to join our team. We only want the most enthusiastic, passionate and
innovative people who are in-sync with our values and can help us shape our company's future.
Below you will find summaries of the three main departments we operate. If you think you have what it takes
to join our team, send us your CV with a covering letter supporting your application to - jobs@rapidformations.co.uk
Customer Team Services

London
We are known for exceptional customer service – we are recognised as the No.1 rated company formation agents in the UK based on our Trustpilot customer reviews. We are committed to providing our staff with the skills and knowledge needed to provide unbeatable service for our clients via telephone, e-mail and live chat.
Are you enthusiastic about providing memorable customer experiences every day? Do you love speaking to new people, and have a flair for problem solving? If so, you might just be a perfect fit for our customer service department. Why not send us your CV - jobs@rapidformations.co.uk
The Role
Provide excellent telephone, live chat & email support
Develop a strong understanding of limited company procedures
Assist in the process of sorting, scanning and forwarding client mail
Work on maintaining and improving our customer service standards
Attributes we love
Positive attitude
Dedication to offering service that goes the extra mile
Great communication skills, both verbal and written
IT and web savvy
Out of the box thinkers and problem solvers
Administration & Mail Team

London / Glasgow

One of the secrets behind our efficiency is the excellent work done by the administration & mail teams. They work with speed, accuracy and focus to ensure new customer documents are issued within 24 hours of ordering and that all client mail is appropriately categorised, scanned and forwarded as quickly as possible.
As the backbone of the day-to-day work we do, we only bring the very best people on board for this role. If you think you have what it takes, then why not send us your CV - jobs@rapidformations.co.uk
The Role
Process, sort, scan and forward client mail
Fulfil company formation documents orders
Assist in the filing of Confirmation Statements and VAT Registration
Maintain and update client records
Assist in developing our administration and mail systems
Attributes we love
A great team player
Attention to detail
Excellent communication skills, both verbal and written
Strong IT skills
Positive attitude
Web Development & Media

Glasgow / London

Are you a designer, developer, content writer or social media expert? Are you enthusiastic about exploring exciting new ideas and applying them to a constantly expanding business?
We pride ourselves on being one of the most innovative companies in our industry. A major part of our progress in this area stems from our dedication to making our website the most intuitive and comprehensive facility for incorporating a UK limited company.
We are always looking for the most ambitious and creative new people.
If this sounds appealing then send us a CV and a little bit about yourself to - jobs@rapidformations.co.uk
The Role
Website design
Website maintenance & updates
Social media
Content writing
Digital marketing and PR
Attributes we love
Creative
The courage to try new ideas
A natural flair for design
An eye for simplicity
Quick learner – it's important you understand our industry
With free .co.uk domain name
From £12.99