Limited company formation packages
Limited by Shares Packages
Ideal for reserving your company name for future use.
Providing a full set of digital company documents.
Perfect to get your bank account and your business trading quickly.
Everything you need to get started in business including VAT and PAYE registration.
Other Company Formation Packages
Form a limited company in 5 easy steps
It could not be easier to set up a limited company or LLP with Rapid Formations. Simply enter your company name into our name check tool, select a package and add any address services you may require, check out and take 5 minutes to complete your details. Usually within 3 to 6 working hours your new company will be approved, however, this timescale is subject to Companies House workload and it may take longer. If it is of great importance that your company is incorporated as soon as possible or on the same day, we always recommend you add the Guaranteed Same Day Service to your order. Immediately after your company is approved by Companies House, your documents will be sent to you by email.
We are one of the UK's leading company formation agents, authorised by Companies House and a member of ACRA, the Association of Company Registration Agents. We provide our clients with online incorporation and address services for registered office, business address and services address. We are able to deliver documents to Companies House electronically, allowing you to form a limited company online, without the need for paper forms to sign and post.
Company Name
Start by using our company name search tool (see above) to check if your desired name is available or in current use. If it is available, we will tell you immediately. If it is already taken, you should try again.
Select Package
Select a package that suits your requirements. See our package comparison table for full details. We offer private limited companies, LLP and limited by guarantee company registration packages.
Address Services
Protect your home address from going on public record by using our registered office and/or service address. You can also buy a business address, providing your company with an excellent corporate identity.
Checkout
Check out and make a secure card payment. After payment is made you will receive by email: a payment confirmation, order summary, login details to your customer area, and details of what happens next.
Company Details
Complete your application and provide details of your registered office, director(s) and shareholder(s). This should take no longer than 5 minutes. We will then check your application before sending to Companies House.
Required information checklist
This checklist outlines the exact information you
will need at hand before starting the company
formation process.
5 steps to setting up a company
Have a look at our concise guide to find out just
how simple it is to form your own company
with Rapid Formations.
Choose a company structure that suits your needs
Private limited companies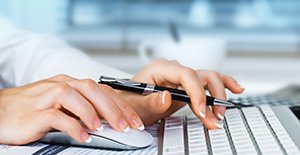 By far the most popular type of company formation in the UK is a private company limited by shares, commonly known as a limited company. Its purpose is to make a profit and distribute it to the shareholders. The main advantage of this type of corporate structure is to protect the personal assets of the owners (shareholders) as their liability is restricted to the value of the shares issued.
LLPs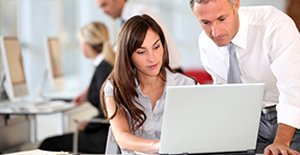 Limited liability partnerships (LLPs) are increasing in popularity and are ideal for professionals and consultants who wish to retain the flexibility of a traditional partnership but require the benefits of a limited liability company. Rapid Formations can quickly and easily form your LLP online - with full Companies House approval in 3 to 6 working hours.
Guarantee companies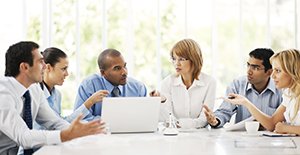 A Limited by Guarantee company is very much like a standard limited company; however, it does not have shareholders but instead has guarantors who undertake to contribute an amount of money should the business be wound up. This type of corporate entity is normally used by non-profit organisations such as clubs, associations and charities.

(3746 reviews)
Rated

9.7

out of 10 by our customers
With a free business
bank account
From £9.99 +VAT