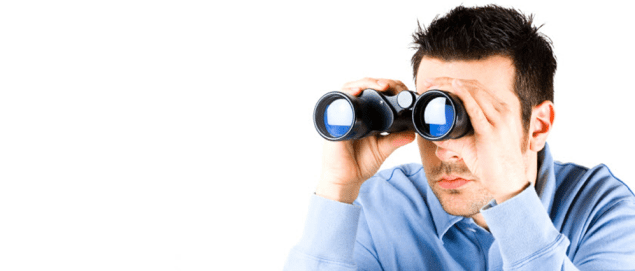 Customer retention is extremely important for all businesses – large and small. Many businesses tend to focus all of their attention on attracting new customers and clients, simply forgetting about their existing ones as soon as the sale is made. This is not good business, but neither is it wise to only focus on keeping your existing customers happy. The key is to consider the needs of both.
By maintaining high standards and excellent customer service provided to those who already use your products or services, you will achieve loyalty in the form of repeat business and positive word of mouth. You should combine this by trying different things to reach out to new customers, and this will provide your business with the best chance of continued success and lead to more custom and growth.
1. Introduce a new marketing strategy
You may already have a proven strategy that has generated a faithful following of customers, but in order to attract new people you should try something new to broaden the reach of your marketing efforts. This will not affect the existing customers you have, providing you continue to offer the same great products and level of customer service to them. You could try some of the following techniques:
Produce flyers and distribute them in local shops, cafes and bars. If your business operates in a residential area you could perhaps put some flyers through letterboxes.
Have a sale to tempt existing customers to buy different or more products, and new customers to try your products at a discounted price. When trying something new, it is always more appealing to be offered a reduced price as people will then be more willing to take a risk and try an unfamiliar product.
Hold an event. This is a great way to bring people together in a friendly, informal setting. Existing customers may bring along a friend who is new to your business. Seeing other people shopping and buying things will create a buzz and others will be tempted to get involved for fear of missing out. Offer some refreshments and chat to people about what you have to offer and why they really need to try out your stuff. People spend more money when they are in a good mood and having fun!
Introduce an incentive campaign on a social media site, such as Facebook. You could try offering a gift, voucher or discount to the person who shares your page the most, or to the person that 'likes' your page at a target number. This is a fun way to market your business and get people talking about it.
Advertise your business in local newspapers and magazines. Consider using free advertising in Gumtree, and perhaps add your products to Ebay and Amazon.
2. Offer a new product or service
Adding a new product to your line could generate more business from existing customers whilst also appealing to new customers who are either unaware of what you currently offer or not interested in your 'old' products. This will broaden the appeal of your business and will likely lead to new sales, increased word of mouth and more money in your pocket. One size does not fit all, so offer a wider range of products that will 'fit' more people.
3. Increase your online presence
So many people are online now, and those who don't have a presence there are not making the most of this opportunity.
Use sites like Facebook, Twitter, Pinterest and Linkedin to build brand awareness and connect with people.
Post news and information about your business and products on these sites. Let everyone see what you have to offer. More presence = more chance of being noticed. People will share your page or posts, their friends will read them and perhaps be curious enough to visit your page and try out a product. This is an amazingly effective way to promote your business and it costs nothing except a little time and imagination.
Make sure everything you post is relevant and interesting – you do not want to go too far the other way and just endlessly post useless waffle that people will tire of! This could alienate people and could cause fans to stop following you, 'unlike' your page or simply stop paying attention to your posts.
Become 'friends' with local or similar businesses. Again, this will increase your presence. People who visit these pages will see your business and it may tempt them to visit your page to see what you have to offer.
Make sure you have a link to your website and display all of your business details on your networking pages.
4. Create a good website
Often a website is the first place people will be made aware of your business so make sure it's professionally designed with a high standard of content. Consider the following:
It should be aesthetically pleasing, easy on the eye – no garish colours, unsuitable fonts or annoying flashing images that will simply irritate and offend the viewer!
Make sure it is user-friendly, otherwise people will just get frustrated and think "If this is how they design a website, I doubt their products are very good." Everything on your website should be designed with the user in mind. Products should be easy to find, view and order. If is proves to be difficult to negotiate the website, people will simply close the page down and go to a competitor's site instead.
Have more than one page in your website. A single web page just makes people think your business is small with not much to offer. You also can't fit very much into just one page. Provide as much information about your business and include good images of your products. On top of this, the more web pages you have, the more keywords you can use. This will increase the chances of more people being able to find your business when they enter specific keyword search terms in their Internet search engine. This could attract new business by leading more people to view your website.
Include testimonials from satisfied customers. This way, it is not just you blowing your own trumpet!
Make sure it is easy for people to find your contact details. Provide a telephone number and email address for queries and customer support.
5. Seek referrals
This can be a great way to create customer retention and generate new custom at the same time. Offer an incentive for each referral, for example, a discount or voucher for the person who refers a friend and for each new customer they refer. New customers are more likely to try something if recommended by a trusted friend, particularly when there is an incentive included.
This post was brought to you by Rachel Craig at Rapid Formations – The UK's No.1 rated company formation agents.
Related articles